MACHUGH AND THE FAITHLESS PIRATE - - Straining Canvas, Hurricanes, Cannons and High Adventure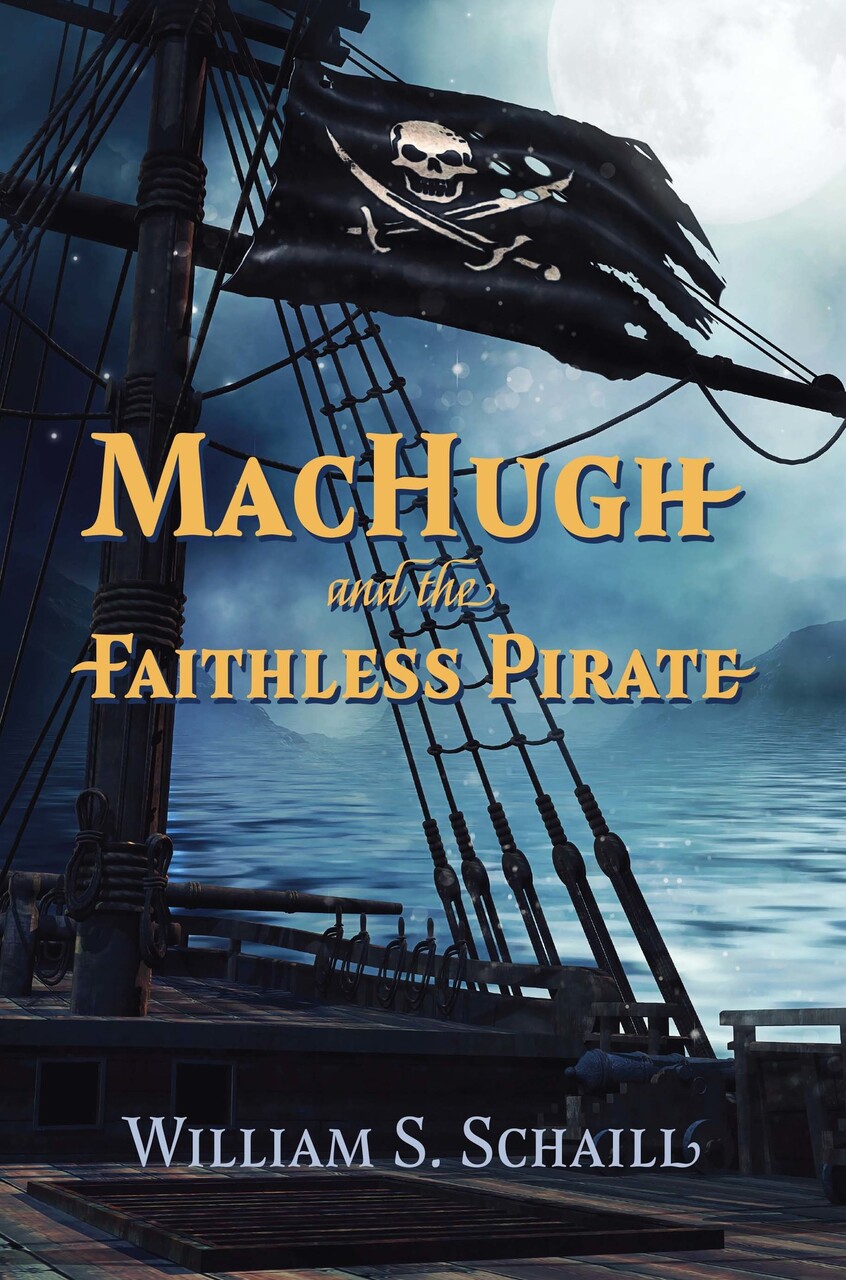 A story filled with straining canvas, roaring cannons, spies, crooked Dutch patroons, Maroons and daring women, among other things. In the spirit of Hornblower and Aubrey, although a hundred years earlier and with a more free-spirited protagonist.
In MacHugh and the Faithless Pirate, Robert MacHugh, 17th century New York wine merchant is driven by both duty and the desire for revenge to engage in a desperate struggle with the loathsome but well-connected pirate William Archer.

"A ripsnorting, swashbuckling adventure that I was quickly caught up in. I liked the battle scenes, the storms and the part with the Maroons. The opening scene had a lot of atmosphere. I would have liked to know Kate a little better."
— Daniel Parrott - Former captain of the tall ships Pride of Baltimore II, Harvey Gamage, Bill of Rights and Tole Mour; professor of navigation at the Maine Maritime Academy; author of Tall Ships Down.

"The fast pace of this rollicking, 17th century adventure novel is set by the second sentence and continues through to the end. Rich with the sights, sounds and spirit of colonial America, the seaborne merchant trade, and scurrilous piracy."
— Nim Marsh - Editor, Points East Magazine

"One of the most intelligent and honest sea stories I've read in years. Gripping and totally plausible, it illuminates what makes the varied human responses to life's hard challenges so endlessly fascinating. This is adventure writing at its very best."
— Geoffrey Huck - Professor of Writing, York University, Ontario; yachtsman; author of the popular mystery Speechless.

"With a plot that keeps the pages turning, I was enthralled by this salty tale of sea, storms, ships and battles. Hornblower and Aubrey, here comes MacHugh. Satisfying reading for the off watch."
— Brechin Morgan - Prominent marine artist; solo circumnavigator; author of We're All on the Journey.